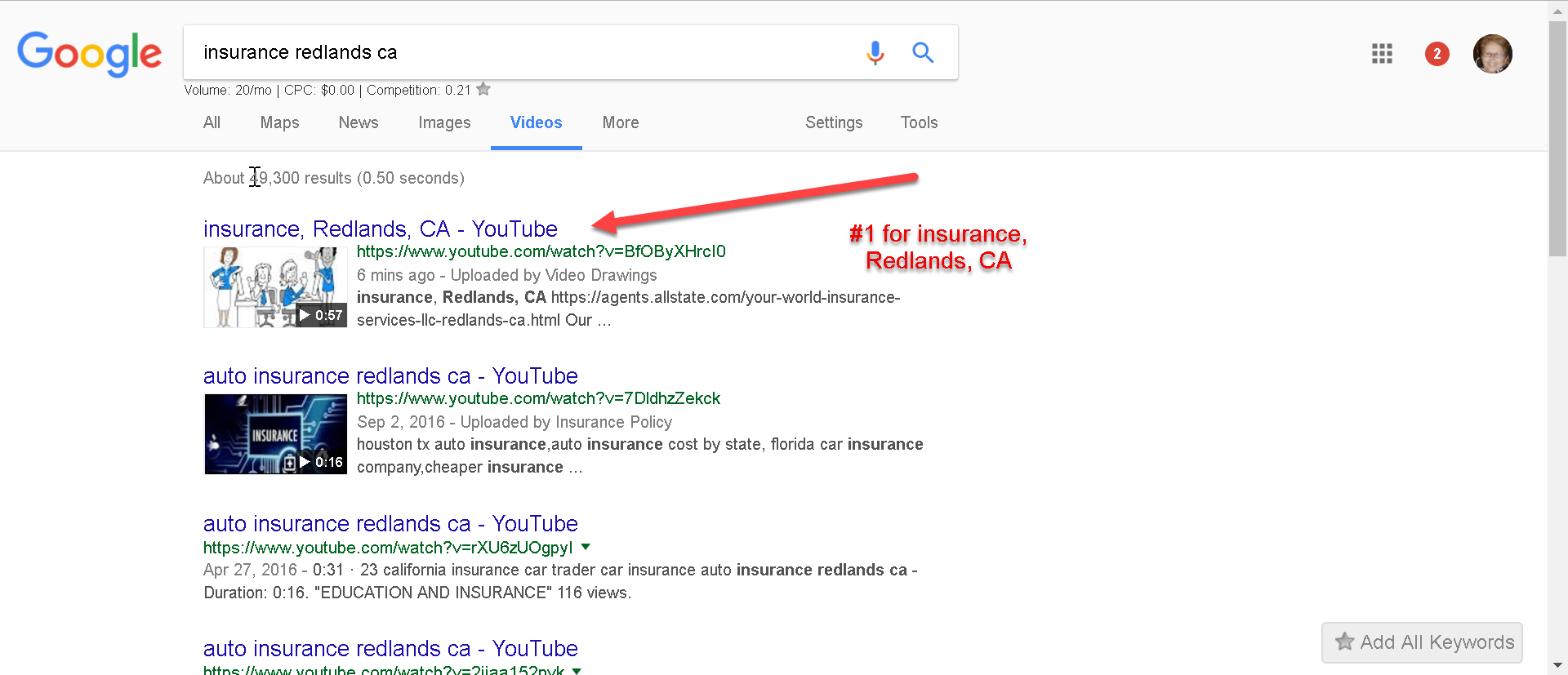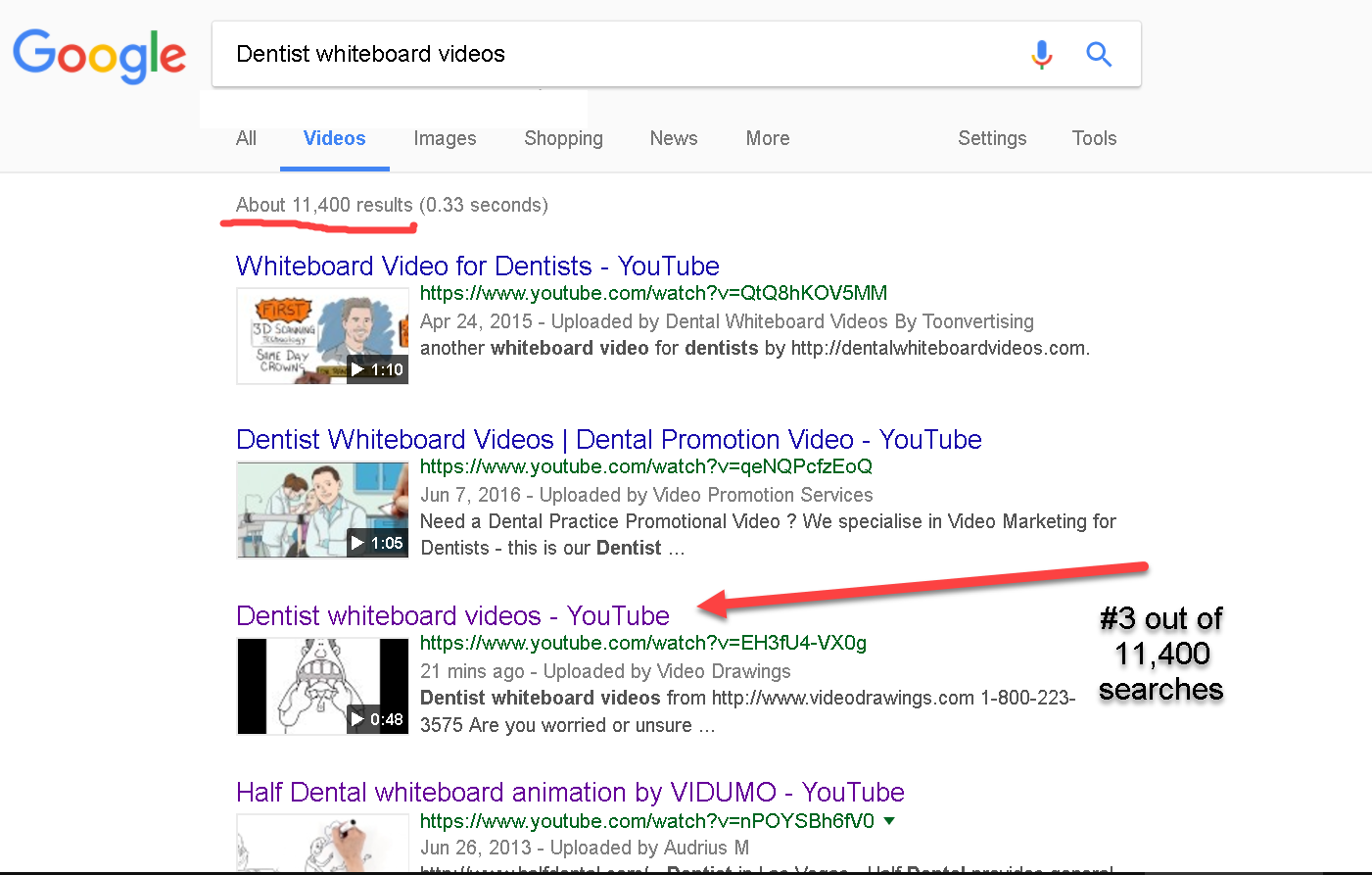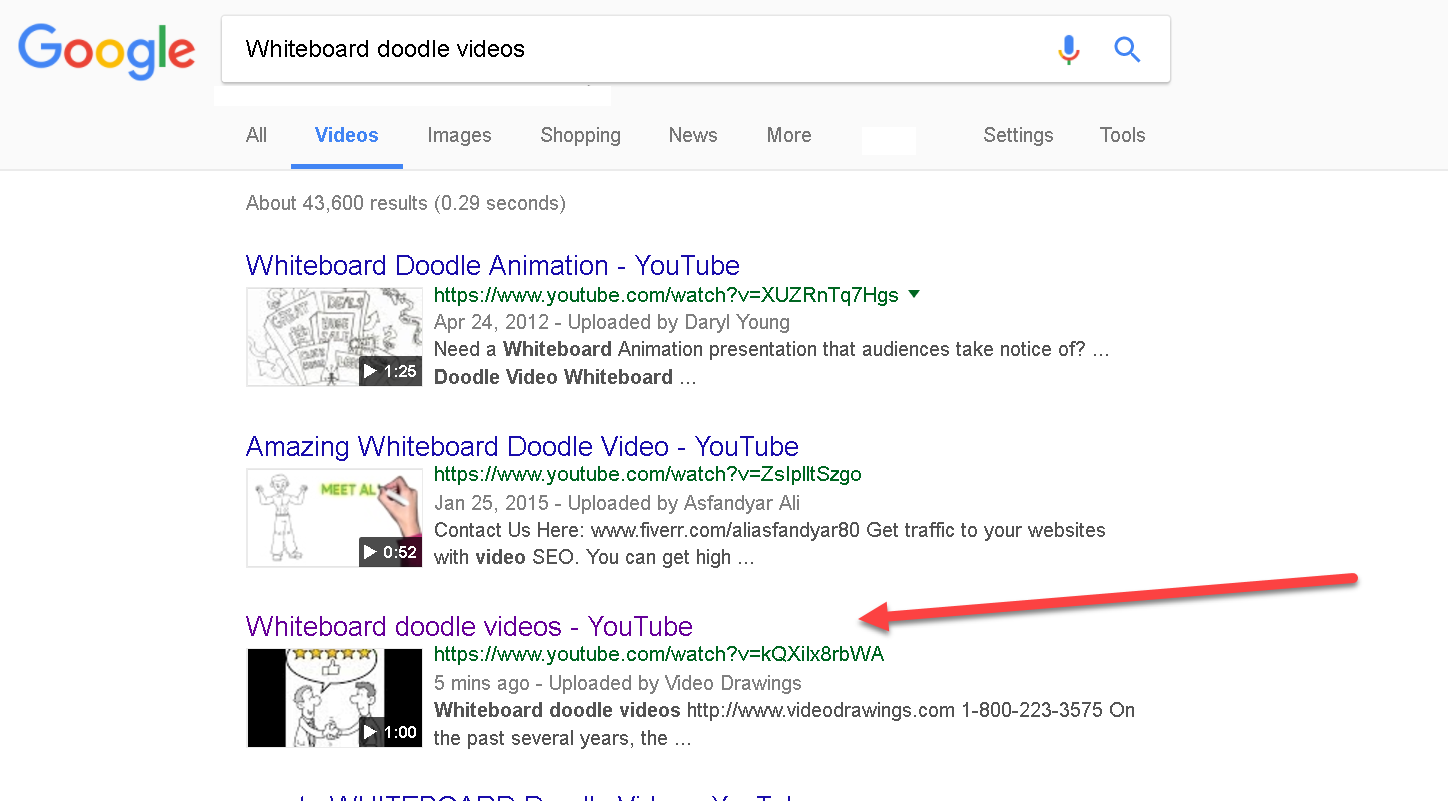 If you spend much time searching in Google, you will probably notice that YouTube videos take over the first page of Google. Do you ever wonder, "How can I get ranked on the first page of Google?"
Wonder NO MORE!! You have come to the right place. We take your video and optimize it to maximize your video(s) search engine presence.
If you don't already know... video is a very critical element in today's online world — that's why products like our whiteboard videos work so well —we not only create our whiteboard videos for placing on websites to convert customers or explain about your products/services, we use videos as content on Google to rank higher in the search engines to bring in organic traffic to your website.
WE Rank YouTube Videos on the First Page of Google